Quality of our tap water
Waternet produces and supplies high quality tap water. Your tap water is checked by a laboratory on a daily basis. We check the level of oxygen, fluoride, etc. in the water. We also test the taste, smell and temperature of the tap water. Additionally, we check the clarity of the water and we measure how soft or hard the water is.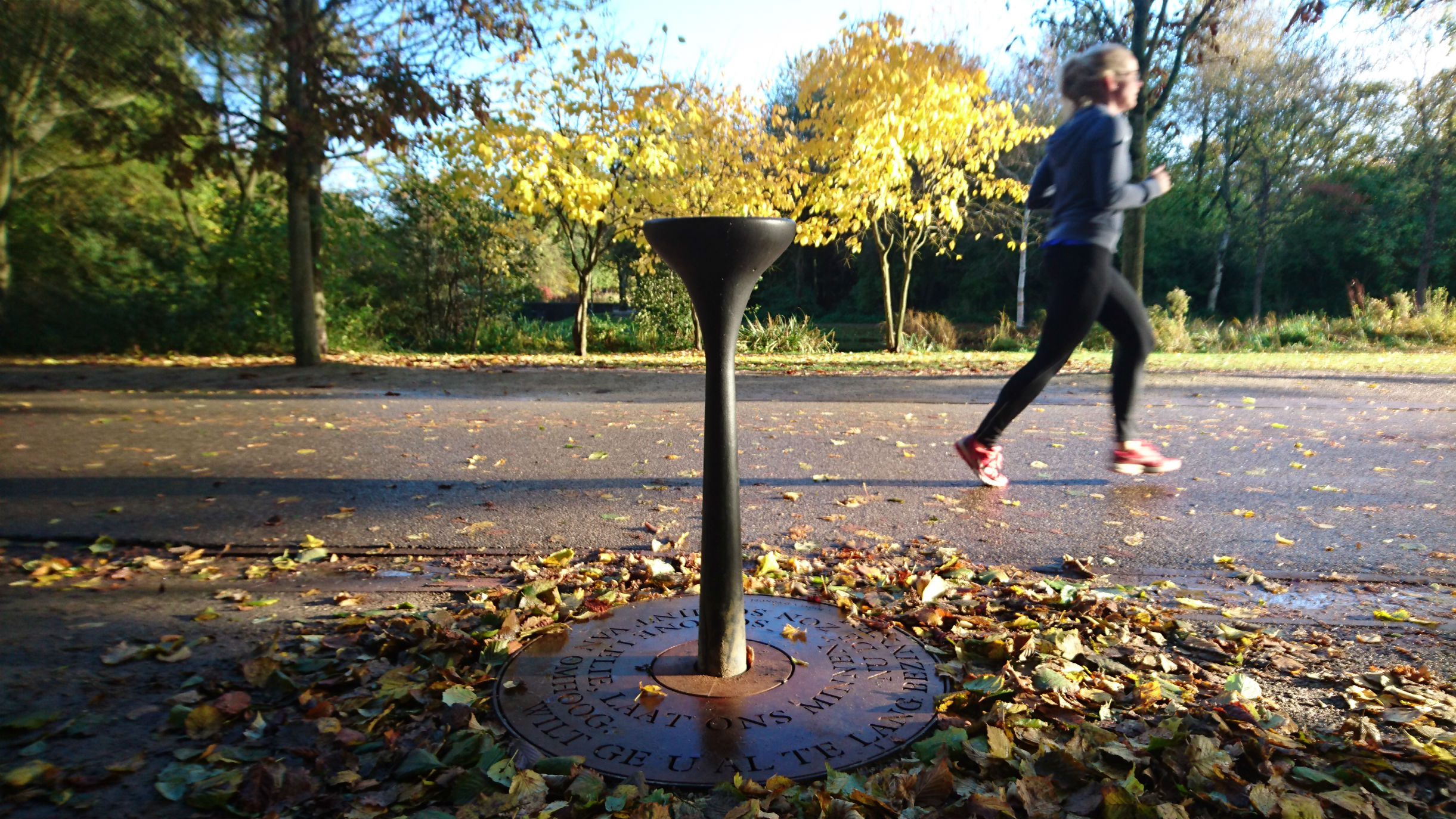 Does our tap water meet the legal requirements? This can be found in the overview below. The overview compares the data from the laboratory with the legal requirements. We publish the results at the end of every quarter.
The left-hand side of the table shows the amount of a specific substance in our water.
The right-hand side of the table shows the maximum permitted amount of substance in the water. Or the minimum required amount.
This shows that our water meets the legal requirements.
Results of water quality measurement, 3rd quarter of 2017

| Measurement | Measurement unit | Lowest measurement | Average measurement | Highest measurement | Regulatory minimum amount | Regulatory maximum amount |
| --- | --- | --- | --- | --- | --- | --- |
| Aluminium | µg/l | 1,1 | 3,7 | 6,9 | | 200 |
| Arseen | µg/l | <0.5 | 1,0 | 2,4 | | 10 |
| Boor | mg/l | 0,02 | 0,04 | 0,05 | | 0,5 |
| Calcium | mg/l | 38 | 41 | 46 | | - |
| Chloride | mg/l | 58 | 75 | 93 | | 150 ** |
| Koolstofdioxide | mg/l | 1,7 | 2,5 | 3,5 | | - |
| EGV (elek. geleid.verm. 20°C) | mS/m | 44,3 | 53,1 | 58,1 | | <125 |
| Fluoride | mg/l | 0,05 | 0,08 | 0,12 | | 1,0 |
| IJzer | mg/l | <0.01 | <0.01 | 0,02 | | 0,2 |
| Troebeling | FTU | <0.03 | <0.03 | 0,14 | | 1 |
| Geur (kwalitatief) | | afwezig | afwezig | afwezig | | **** |
| Waterstofcarbonaat | mg/l | 159 | 175 | 194 | >60 | |
| Kwik | µg/l | <0.02 | <0.02 | <0.02 | | 1 |
| Totale hardheid | mmol/l | 1,27 | 1,37 | 1,49 | >1.0 | |
| Totale hardheid | °Duits | 7,1 | 7,7 | 8,3 | >5.6 | |
| Kleurgetal | mg/l Pt | <1 | 1 | 2 | | 20 |
| Magnesium | mg/l | 6,1 | 8,1 | 10,5 | | - |
| Mangaan | mg/l | <0.01 | <0.01 | <0.01 | | 0,05 |
| Natrium | mg/l | 50 | 62 | 77 | | 150 |
| Ammonium | mg/l NH4 | <0.02 | <0.02 | 0,03 | | 0,2 |
| Nitriet | mg/l NO2 | <0.007 | <0.007 | 0,008 | | 0,1 |
| Nitraat | mg/l NO3 | 1,21 | 3,08 | 4,46 | | 50 |
| Zuurstof, opgelost | mg/l | 6,1 | 7,4 | 9,0 | >2 | |
| pH berekend | pH | 7,85 | 8,06 | 8,25 | 7,0 | 9,5 |
| Seleen | µg/l | <0.5 | <0.5 | <0.5 | | 10 |
| Verzadigingsindex S.I. Berekend | pH | 0,18 | 0,34 | 0,50 | > -0.2 | |
| Smaak (kwalitatief) | | afwezig | afwezig | afwezig | | **** |
| Sulfaat | mg/l | 6 | 26 | 48 | | 150 |
| Temperatuur | °C | 15,0 | 17,9 | 20,7 | | 25 |
| Totaal organisch koolstof | mg/l | 1,1 | 2,2 | 3,3 | | **** |
| Aeromonas | kvd/100 ml | 0 | 60 | 434 | | 1000 |
| Clostridium perfringens | kvd/100 ml | 0 | 0 | 0 | | 0 |
| Coli 37°C | kvd/100 ml | 0 | 0 | 0 | | 0 |
| Enterococcen | kvd/100 ml | 0 | 0 | 0 | | 0 |
| Koloniegetal 22 °C * | kvd/ml | 0 | 8 | 207 | | 100 *** |
| Legionella | kvd/l | <100 | <100 | <100 | | <100 |
* Geometrisch kwartaalgemiddelde koloniegetal (Geometric quarterly average of the colony count) 22°C = 3.3
** norm jaargemiddelde (annual average)
*** norm geometrisch jaargemiddelde (geometric annual average)
**** geen abnormale verandering (no abnormal change)