Download VaarWater App
VaarWater is the free app which allows you to discover Amsterdam from the water. It provides up-to-date information on the traffic flow on the waterways. You can mark your points of interest on your screen by dropping a virtual anchor. This will allow you to navigate the waters and move from 'anchor' to 'anchor'.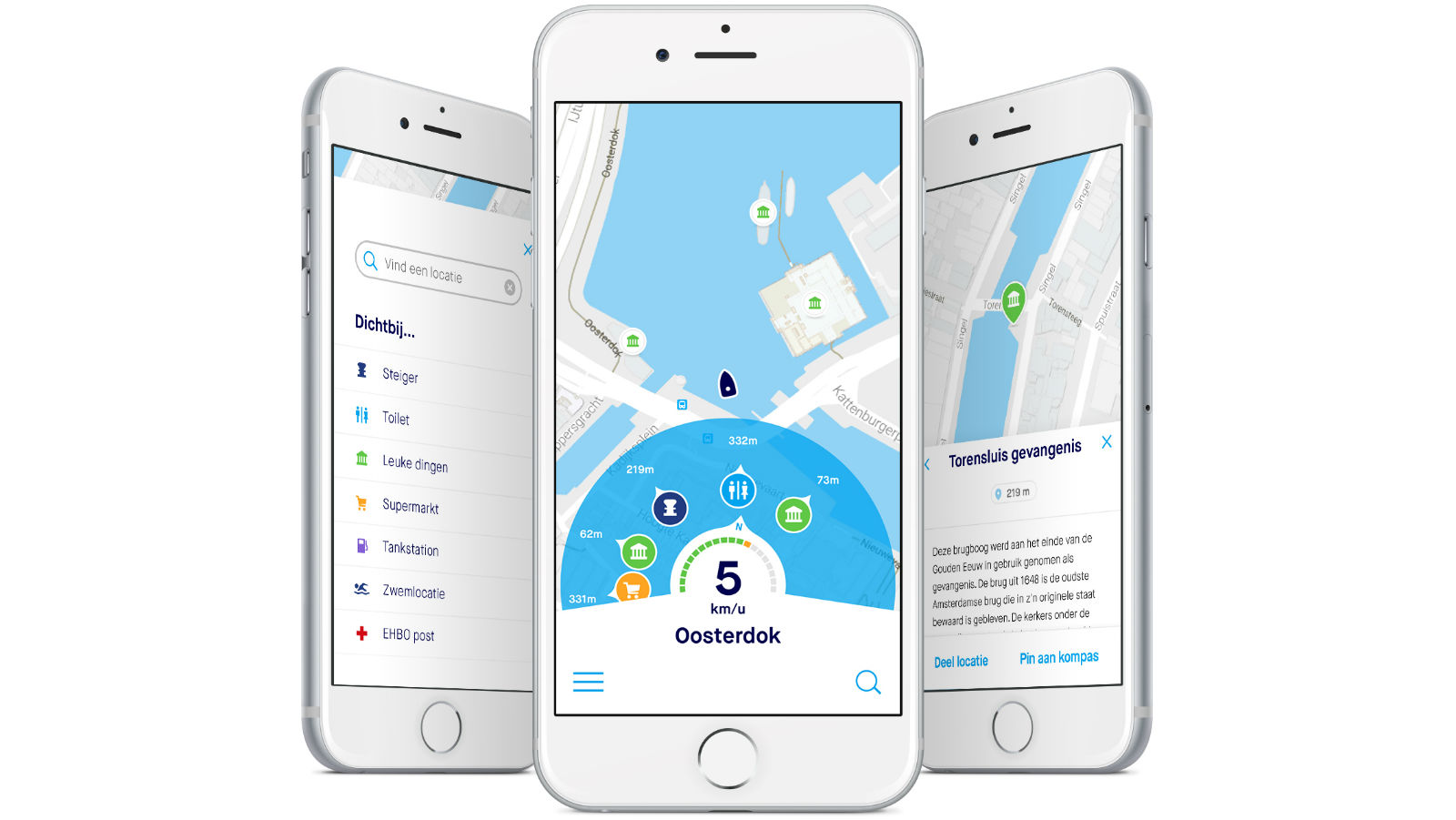 What information does your app show you?
a boating map: 1400 point of interest in Amsterdam
traffic on the canals: where is it nice and quiet, busy or too busy on Amsterdam's canals?
your speed and the number of kilometres you have travelled
history of your boat trips
boating log: the distance you have travelled by boat, the number of times you have refuelled and routes
buienradar (weather app)
a compass