Tap water hardness
It is useful to know the water hardness of your tap water, for example when you plan on buying a washing machine. The harder your water is, the more calcium and magnesium it contains.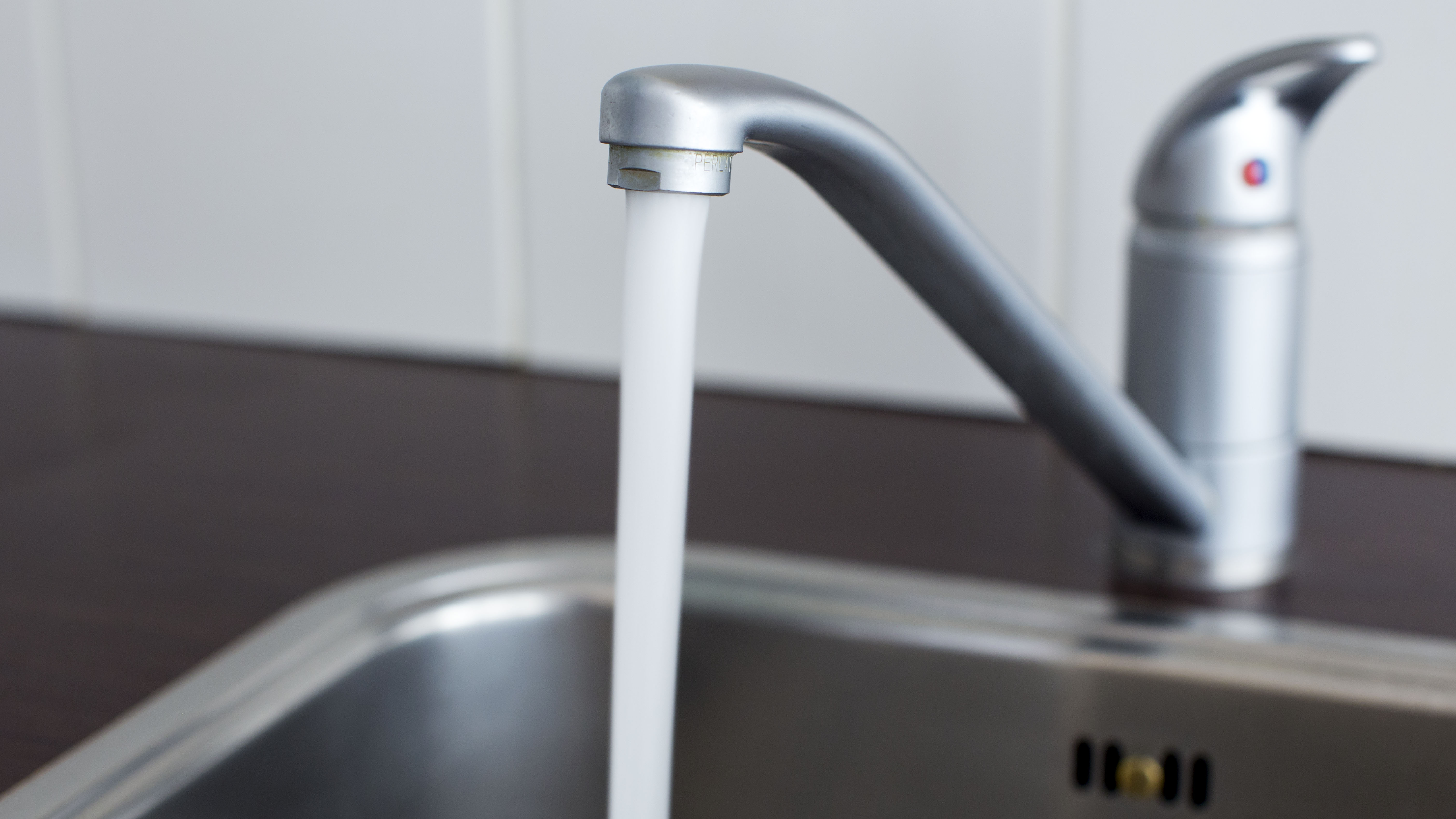 Waternet's drinking water is considered soft: 7.8 degrees dH (German Hardness). This means that there is little calcium and magnesium in your drinking water. All Waternet customers receive water of this hardness.
Between 8 and 12 degrees dH, the water hardness is considered average. Above 12 degrees dH, water is considered hard. The average water hardness in the Netherlands is 8 degrees dH.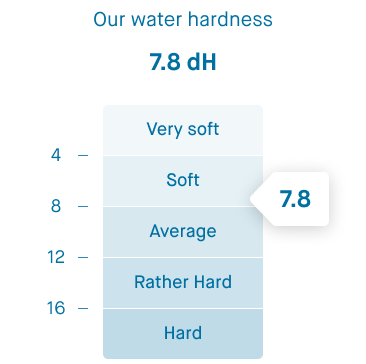 Our water hardness is 7.8 dH (1.40 mmol/litre)
Softer water
In 2015 we made our water softer: from 8.4 (average hardness) to 7.8 dH (soft water). We do this by removing extra calcium from the water when we make your drinking water. Every customer receives the same soft water: whether you live in Amsterdam or in Amstelveen, Diemen, Heemstede, Muiden, Muiderberg or Ouderkerk aan de Amstel.
Good for your washing machine, wallet and the environment
Soft water leaves little limescale. That is good for appliances, such as your central heating boiler, dishwasher, washing machine and water boiler. But it's also good for your wallet and the environment. Because with soft water you need less detergent!
Check the packaging of your detergent to see how much you need at a hardness of 7.8 dH.
Many dishwashers and coffee makers allow you to set the hardness for the best result. How to do this can usually be found in the manual.
Why is there calcium in water?
Even soft water contains a little calcium. And that's good, because water that is too soft has disadvantages. If the water is too soft, detergent will remain in your clothes and soap will remain on your body after a shower. That is not healthy for your skin. In addition, it is very expensive to remove even more lime from the water.
Do I need a water softener?
There are many devices and filters for sale to make water even softer. They extract calcium from water. The websites of water softener manufacturers often state that water above 4 dH is already hard. This is incorrect. Water is only hard from 12 dH. In Amsterdam and the surrounding area, you do not need a softener to enjoy good drinking water. It is also not necessary to soften your water for your washing machine or dishwasher.
4 tips against limescale
Nothing is more annoying than removing limescale in your bathroom or coffee machine. With these 4 tips you will suffer less from limescale:
Rinse your shower with cold water. Less calcium will then be left behind.
Dry your shower cubicle with a towel after showering.
Limescale in your shower head? Unscrew it and put it in a container with cleaning vinegar overnight.
Limescale in your kettle or coffee maker? Follow the manufacturer's recommendations to remove it.